Experience. Integrity. Results.
Protecting Your Future
DUI Defense, DOMESTIC VIOLENCE, & CRIMINAL DEFENSE Attorney Serving Irvine, California
"When facing overwhelming odds, with career and family at stake, make sure to choose the attorney who truly cares and will fight for you."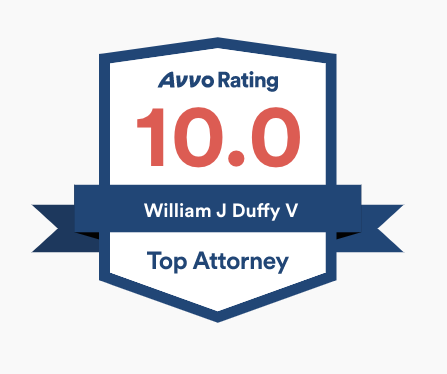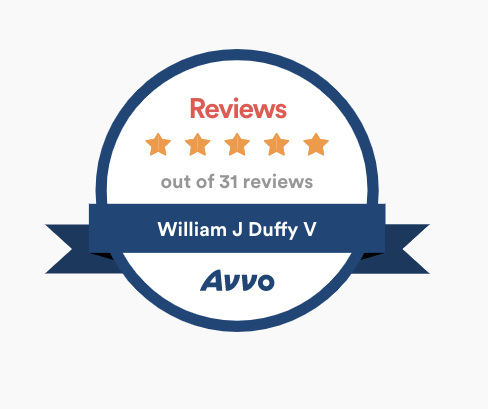 You Have Rights
You have the right to remain silent. You don't have to take any chemical tests (unless arrested) or perform roadside agility tests. You have the right to counsel in court and a jury trial and fair disposition of your case based on the facts.
Protecting Your Rights.
Defending Your Freedoms.
I have been told that criminal law is in my blood. I was born into a multigenerational Los Angeles Police Department family and as a young attorney worked for the Los Angeles County District Attorney. Growing up I enjoyed reading true crime novels and hearing police stories from the 50s-60s-70s from my grandfather and dad.
During my tenure with the Los Angeles County District Attorney, I worked as a Certified Law Clerk within the office's Justice System Integrity Division, charged with investigating and prosecuting use-of-force cases, including officer involved shootings. I learned first hand how the seasoned prosecutors would recreate complex crime scenes for trial and saw how decisions to prosecute or find justification for use of force by law enforcement could be manipulated.
After resigning my position with the Los Angeles County District Attorney's office I accepted a position as a deputy public defender with the County of San Bernardino. In this position, I defended criminal defendants in the Rancho Cucamonga courthouse. While there I achieved not guilty verdicts in my first nine jury trials for my clients. After serving the public for one-year I went into private practice as a criminal defense attorney.
My office is based in Irvine, California and serves all of the surrounding communities, including Newport Beach, Corona Del Mar, Laguna Beach, Huntington Beach and others. If you live in the area and have been charged with any crime, your best option is to call me as soon as possible so I can begin working on your case.
Since we offer free consultations for all prospective clients charged with DUIs, Domestic Violence, and other criminal offenses, you won't have to worry about taking a financial risk when calling to talk to me.
Aside from the financial impact and potential for jail, those charged with domestic violence also are at risk of losing the job, reputation and family/friends. If you have been contacted by the police regarding any domestic issue it is imperative you contact me immediately so that I can start building a strong case for you so you will be able to move forward.
If you've been charged with domestic violence or child endangerment including physical altercations, you must contact an attorney early to increase your chances of achieving a successful outcome. Contact my office in Irvine, California, today to schedule a free consultation. I work closely with my clients to learn their story so I can accurately represent them and fight for their rights.
Sometimes obtaining a successful outcome takes more time. That's why I'm willing to immerse myself in your case and the evidence in pursuit of a favorable result.
The Deputy District Attorney's know we are not in a rush to plead our clients guilty and work with us to achieve tailored outcomes instead of standard sentences.
You may feel like no one is on your side because all too often people face the justice system alone. Appearing without a local
attorney is a HUGE mistake. That's why I do what I do. I truly want my clients to overcome the common mistakes and misconceptions that result in unnecessarily harsher sentences. I want to see my clients move on to live happy and productive lives.
Every case is unique. Law enforcement officers and forensic scientists who routinely process criminal cases begin to make decisions and write reports out of habit and make mistakes. A thorough analysis of the evidence renders a better picture often revealing details that mitigate in favor of our clients. Every case and client deserve personal attention.
Mr. Duffy exceeded my expectations when it came to handling my DUI. His team has a lot of heart as well.
Mr. Duffy possesses the requisite local knowledge, skill, and focused expertise to create exceptional legal outcomes.
He & his staff took the time & patience to explain all options & answer our numerous questions. We are very grateful!
Guiding You Through
Life's Unexpected Challenges
Criminal convictions can have very serious consequences. Whether you were pulled over for a DUI, you've been charged with assault or domestic violence, or you've been charged with any other criminal offense, a skilled attorney can be your best resource. A typical case often involves ancillary issues such as employer notifications, professional licensing issues, and others. We are here to help!
My staff and I have successfully guided hundreds of your friends and neighbors throughout Orange County through difficult times and toward successful results, and I can help you too. My clients come to me expecting personal attention and aggressive tactics in the courtroom, and I give them just that.
Call us today if you are looking for a locally experienced criminal defense attorney who will care about you and your case as if you were family. Even seemingly minor charges, like public intoxication or driving on a suspended license, require special care and attention, so reach out today.
Like a criminal charge, financial issues can also make you feel trapped and hopeless about the future. In these tumultuous times, we can help if you're considering bankruptcy to eliminate your debt. If so you need an partner that can help you take back control of your finances. Whether you're considering Chapter 7 or Chapter 13 Bankruptcy, we'll be there with sound legal advice every step of the way.
Regardless of what brings you to my Irvine, California office, you can expect professional, thorough, and compassionate legal guidance. Contact me today to schedule a consultation at no cost to you. Don't let crippling debt or a criminal charge affect you more than it needs to. Reach out now for help!